Category Archives:
social
45 km – along the Elbe
The weather was fine in the morning, just some cooler as the days before. After leaving Königstein the cycle path under crossed the railway, so the nice view to the Elbe disappeared. The next village was Kurort Rathen with the famous sandstone pillars called Bastei. Actually they are more impressive if you look from the top down as from The Valley upwards. Only one of the arches of the artificial bridge is visible from the river side. Then further in the next bend already approaching Pirna , the cycle path changes to the Elbe bank again. Some canoeists were moving through the water with similar speed as cyclists.
In Pirna I took the old stone Stadtbrücke to change to the east bank, that has more attractions then the left bank in this part.
First there were some small Elbe villages with an agricultural note, then Palace Pillnitz with a stairway to the Elbe.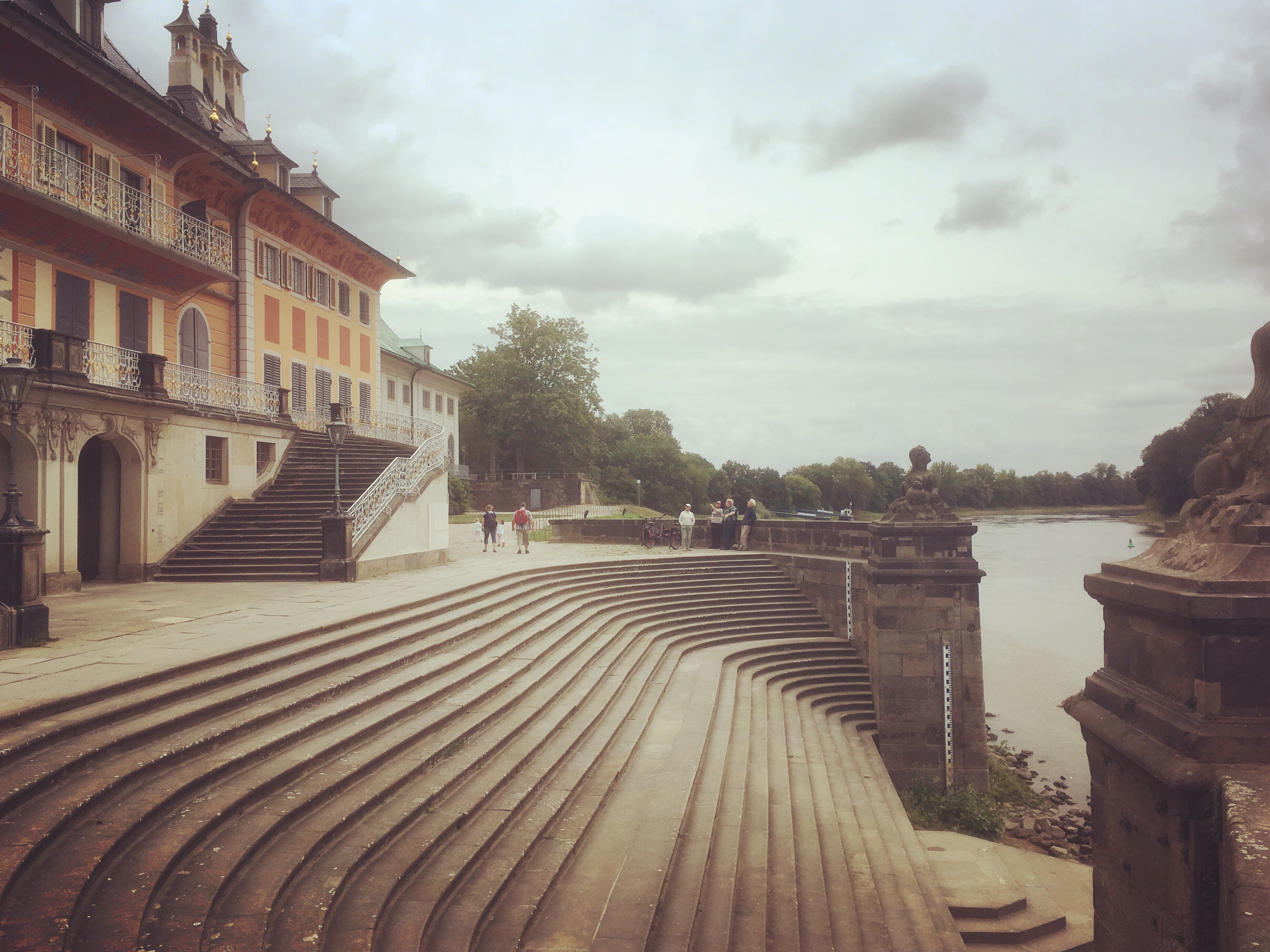 Next are the water works for Dresden, where Elbe water is filtered and prepared as drinking water.
In Blasewitz I crossed the Elbe via the Blue Wonder Bridge, to have a better view to the Elbeschlösschen, three imposant mansions on the high bank with vineyards underneath one of them. Finally I reached the center of Dresden.