This site was originally set up in the last century in the nineties. At that time everything had to be coded in HTML with some basic tools. Now in the year 2022 a lot of things have changed. One can use Facebook or similar services as an easy medium to show your opinion, information about yourself and your family without having deep knowledge of the of the framework in the background or WordPress, if you like to have more power over the layout and shown contents.
If you would like to see the original design, then look here.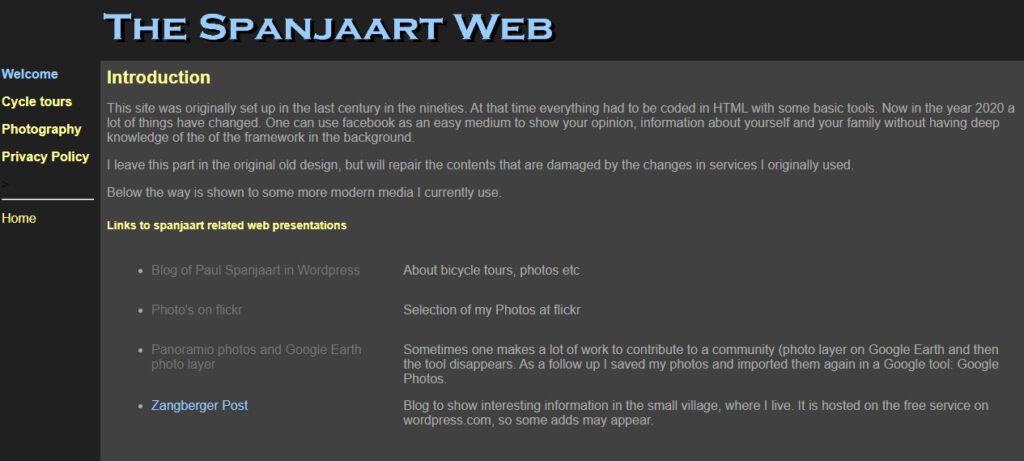 Below the way is shown to some more modern media I currently use.
Links to spanjaart related web presentations
Paul